Drawing and baseball...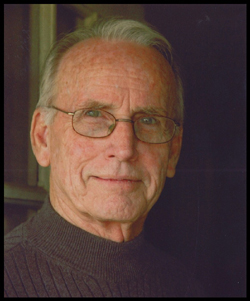 That's what I do! In between the two, I'm addicted to good, old movies. Art and baseball came to me about the same time at age thirteen. I did work harder at developing my abilities at baseball. That got me a baseball scholarship to Centenary College. Art was put on hold.

That got me a pro baseball contract and a brief career... a broken hand in the middle of the first season was the reason, not the curve ball! Pro baseball came to an end.

That got me drafted into the U. S. Army, in the Canal Zone, where I played two seasons of baseball.

It was time to get back to art. I had no formal training, so I enrolled at Ringling School of Art and Design in Sarasota, Florida. After two years there, I landed my first art job with a newspaper in Dallas, Texas.

My art/marketing career has been with newspapers and television. In Dallas with Times Herald, an Animation Film studio and WFAA-TV. In Shreveport, Louisiana, it has been television and two newspapers; The Times and The Journal. I did squeeze in 37 summers and two high school seasons of coaching baseball.

Now retired from all that, I'm doing what I have the most fun with... cartooning animals and stories of the Louisiana bayou... one of which is the Bayou Bengal... and, in between, watching good, old movies.
Thanks for visiting!
Ron Rice